Creative Process
Welcome to our action-packed studio! Step over the toys and sketches we're playing with and make your way around the bathtub. At the table you'll see our product designers, human-engineering and child-development experts, illustrators, and motion artists, plus plenty of crayons and coffee cups. You'll also hear the exciting buzz of discovery and learning. Just don't think for a moment there is anything but some very serious work and innovation happening here.
Hatching ideas
A product idea can come from unexpected places, from a story we hear, a technology we see, even an ordinary tool or object. It can come from the needs of our children, or even our own inner child. One example is an image we came across, of a mama elephant showering her baby out in the wild. The loving, playful nature of this interaction ignited a spark of genius. We started to explore how this connects to the functionality we are looking to give parents as they shower their baby, and what can be playful about it for children. We began a thoughtful study and developed the concept – this was how our best-selling elephant shower first came to life.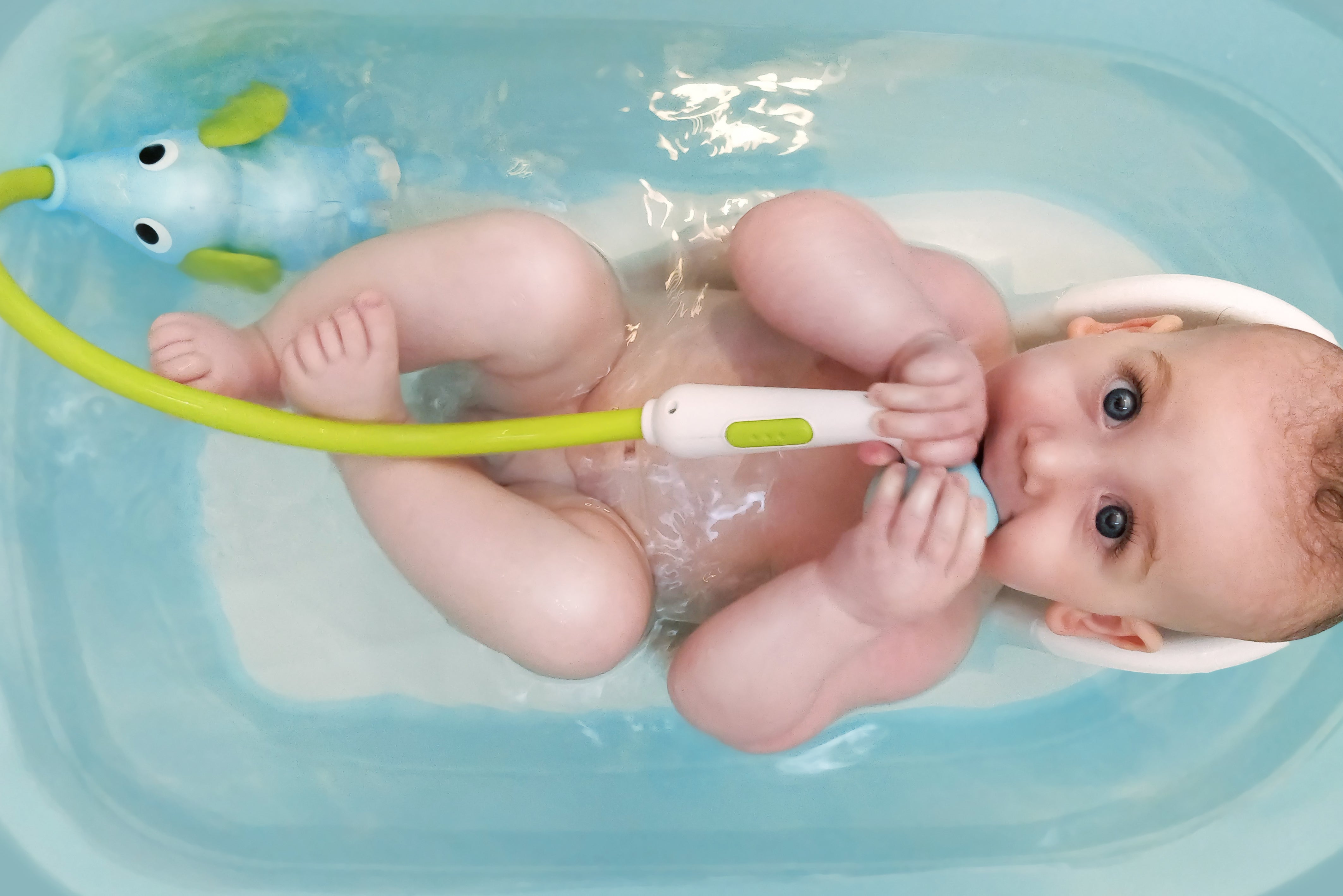 Kicking off
In the kick-off phase, we examine a wide range of options, and we sit down to discuss sketches and plan prototypes for various alternatives. We argue and deliberate. We debate the whimsy and functionality. We go back and forth about the play we want to include in the toy and the developmental benefits we believe it should have. First and foremost in our minds is for your child to have fun and explore, but we do also consider the parent's accessibility and comfort. Our elephant shower, for example, was all about helping parents give babies the gentlest bath possible. And so, we considered the ergonomic design of the handle so that it is both comfortable for the parent and can eventually be operated and aimed by the baby. Out of all the sketches, we choose the one with the most accurate structure and versatility, the one that will maximize enjoyment, and has the greatest potential to engage and develop your child. This is the sketch we pick for further development.
Technical design & look and feel
At this stage we delve into the technicalities of the toy, its basic structure, how it's going to work, as well as the character of the product, its personality and humor. Everything from the choice of color to the look and feel of materials and the functionality included, is supposed to maximize child development and answer the needs of parents. This stage culminates in turning our sketch into working models made by hand or 3-D printer. We now test and refine, assemble and disassemble, until all parts and mechanisms are perfect and ready for trial. This process alone can take weeks and sometimes years. With much passion and patience for every idea, we try to solve every challenge, and eventually when we succeed, a new toy is born.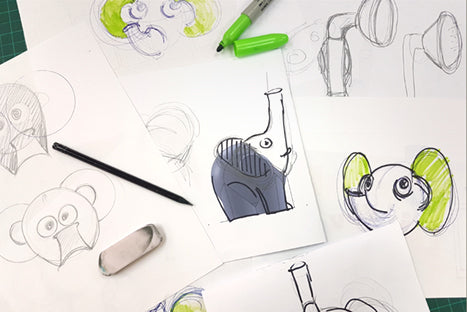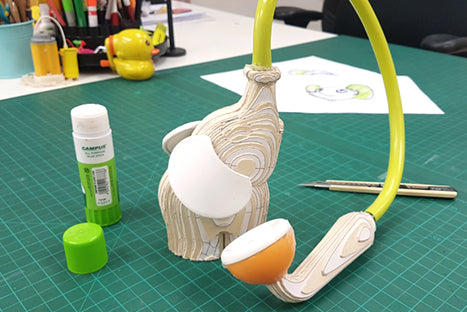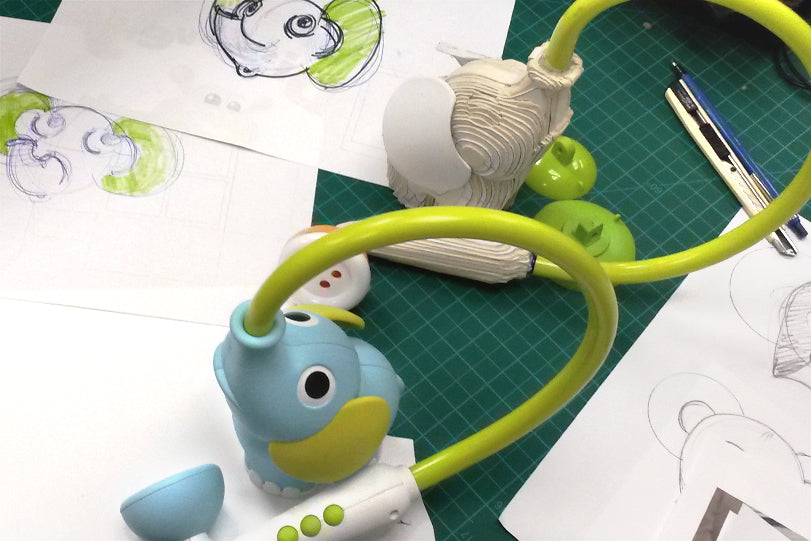 Hiccups and challenges
When hiccups happen along the way, we welcome them as we're big kids ourselves, so we love to get messy, try new things, and solve the challenges that arise along the way. Some of our best ideas have come up from this process.
One great example of this is our uniquely developed water pump, which operates the elephant baby shower, as well as the rest of our battery-operated water products. The pump was developed as a result of an innovative experiment. In it, which we were attempting to solve the challenge of safely submerging an isolated, battery-operated pump in water, and still being able to properly operate it over a long period of time. The result, for those who are interested, was to create two separate compartments, one for the motor and another for the water propellor and using magnets to allow the two to work together.
The real test
This is the moment of truth, because although we love what we do – we need the children to love it, too. So, we invite children to the studio, and let them play. We watch the babies and children, noting their reactions, body language, and sustained play, and encouraging them to explore and discover every part of the product. Observing the children at play as well as their dynamic with their parents, we try to identify the strengths and weaknesses of the toy. We don't necessarily move to production with every idea, instead we wait for the ratings from our panel of little ones. The best reviews sound like spontaneous squeals of "wow!" And only when children need to be pulled away because they don't want to stop playing, do we know we have a winner!
Production & heading home
We return to the workshop with the conclusions we learned from the children. We refine till perfect, and make sure that at the end of the day, it's going to be affordable. Once everything is lined up, we oversee the production process to ensure the toys are manufactured at the highest quality and most stringent international safety standards, as well as being beautiful, and in perfect working order. After they are carefully packaged, our products are shipped to online retailers and stores near you to eventually be welcomed into your home, soon to be your child's favorites. Even once the toys are with you, we are happy to receive your feedback and reviews, and will go back and refine the toys if needed. We never stop learning.