Celebrating Discovery
®
Magician, teacher, scientist, or dreamer – we know every child's spirit is diverse and special. From the time they are born and through the early years, every splash, sound, image, sensation, and revelation nurtures them in their discovery. We at Yookidoo believe that toys play an important role throughout childhood and as such, develop innovative toys that inspire curiosity and development through fun and play.
Our History
Yookidoo was born in the design studio credited with launching unprecedented developmental toys for numerous global brands. Many of these toys became bestsellers worldwide, created new product categories, and forever changed the market. In the years since, Yookidoo has developed its own unique identity and our products have taken us beyond anything we could have imagined – to more than 60 countries across the globe, millions of happy parents and countless enchanted children.
Our Products
Our award-winning, and often revolutionary, baby toys, bath toys, play gyms, and other products are all about fun, exploration, and discovery. We are dedicated to engaging children at every age and stage, meeting them where they are at and challenging them in just the right ways to develop new skills. Each one of our products is a work of love, designed with thoughtful attention to detail and crafted with multiple layers of experience for a child's little hands and point of view. At Yookidoo we aim to create toys that have never been seen before, while also prioritizing safe toys that are sustainable. They will fascinate your child at every stage of growth and development and will last and last as your child plays with them again and again over the years.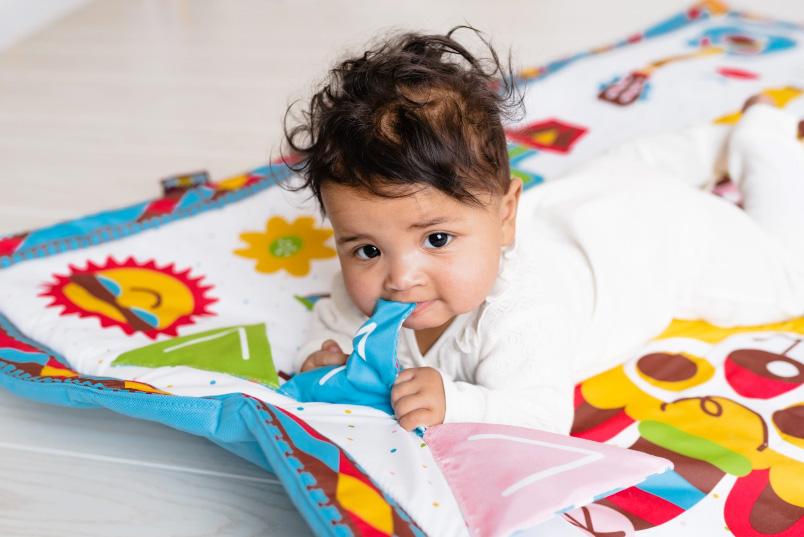 Our mission
We follow the creative lead of babies and children to develop long-lasting products that strengthen their development, inspire curiosity, and grow along with them. We also keep in mind the needs of parents like safety, storage, milestones, independent play, and having meaningful time with your child. Through it all, we celebrate fun and discovery.
"There is a mad genius behind the toys at Yookidoo.
I have yet to try one that wasn't full of imagination and that didn't instantly captivate my children. Someone over there has tapped into the minds of the little ones and knows exactly what they want when it comes to cool toys." Melissa, Now What Baby, Blog post