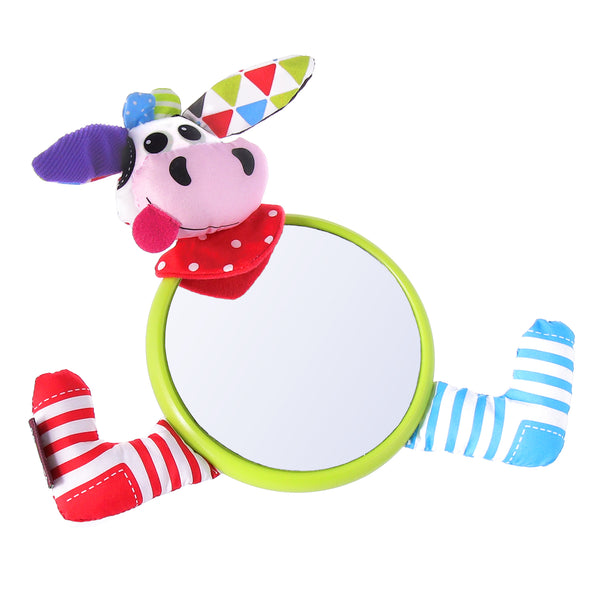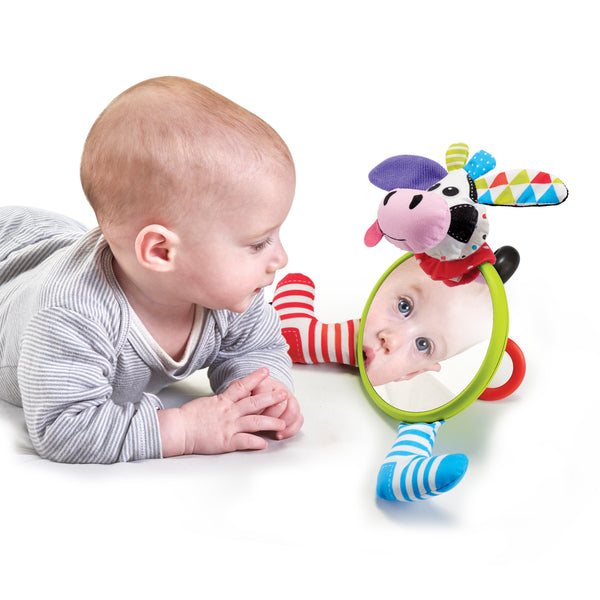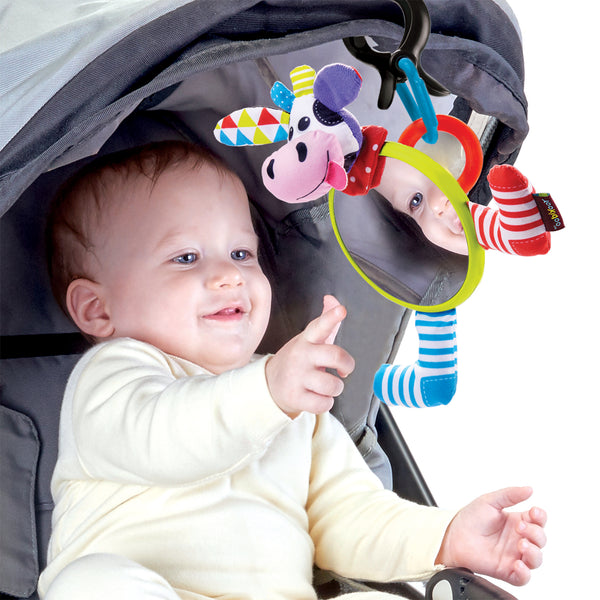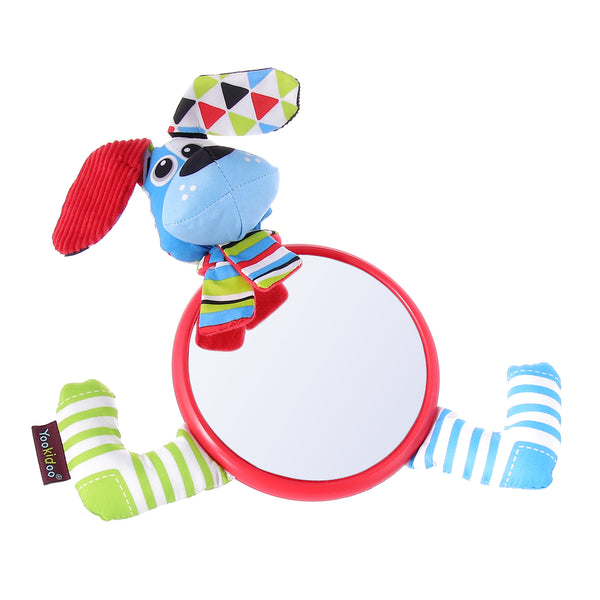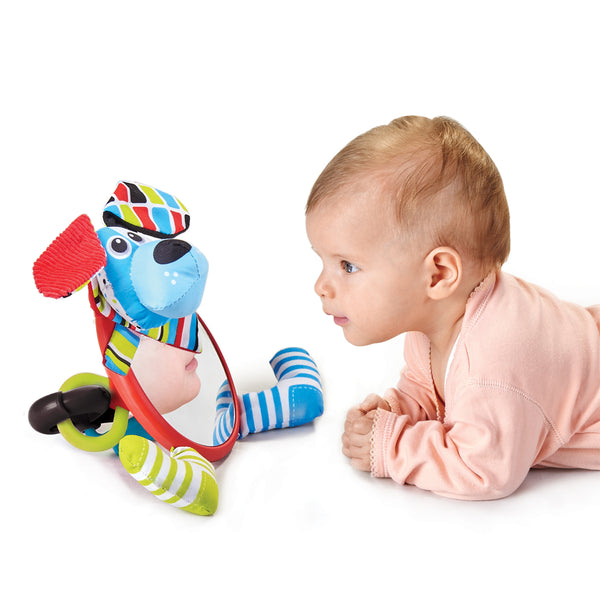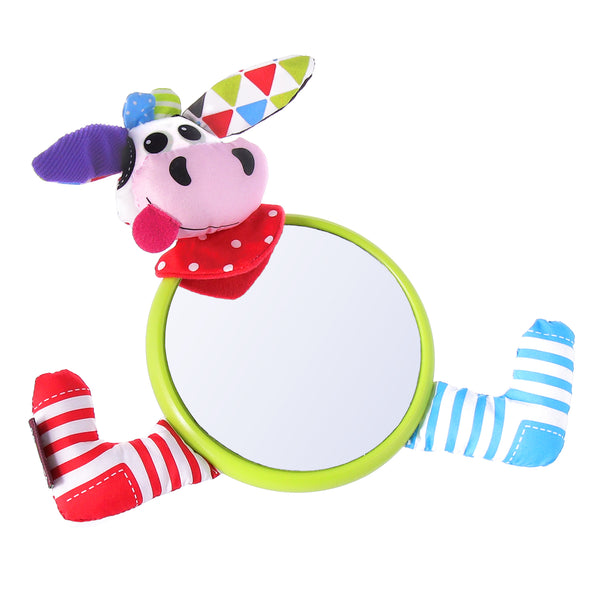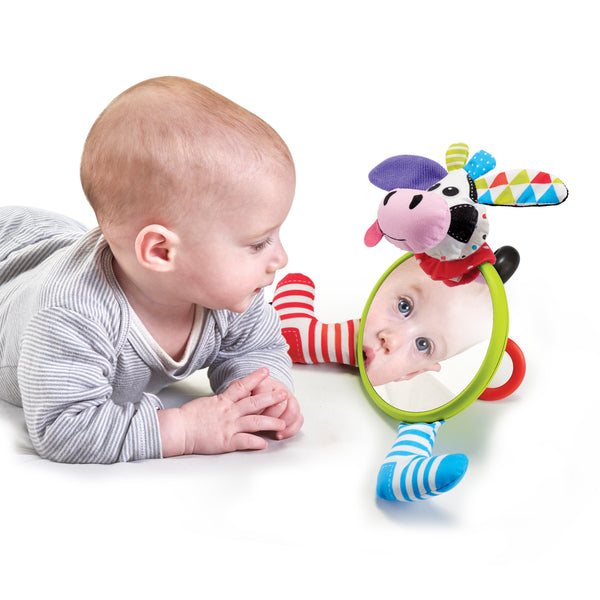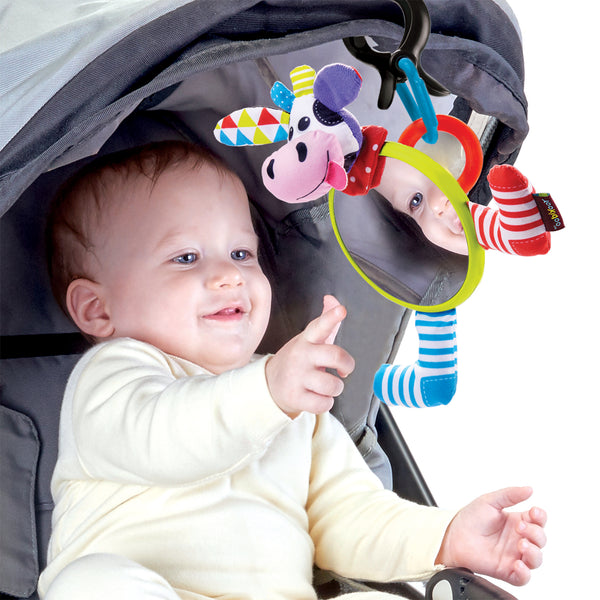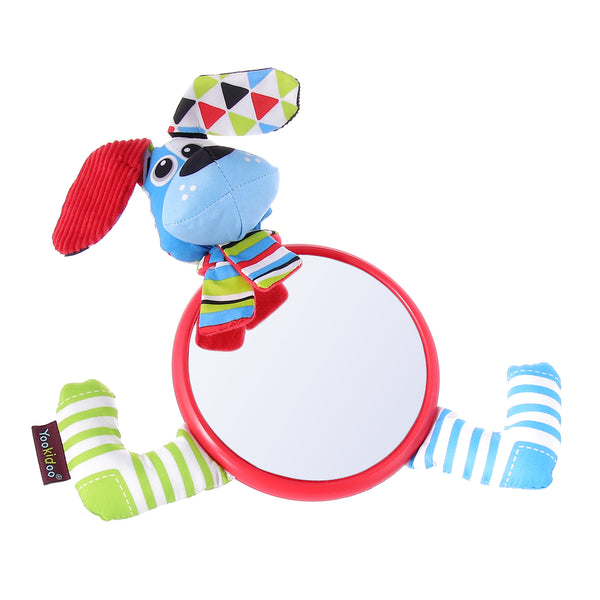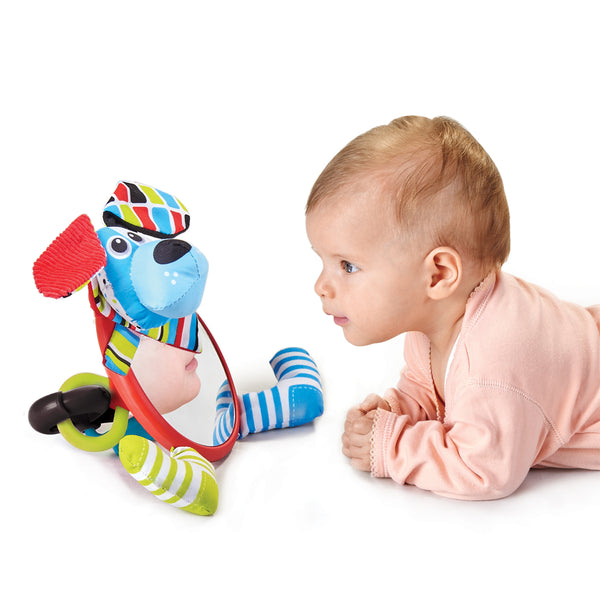 Video
Mirror, mirror will be 'off the wall' – when your baby sees their own face in this large, safe mirror adorned with an animal pal! Stand it up or attach to the stroller, and they'll stay busy exploring the endless dynamics of reflection, plus surprising textures, rattling, and a teether.
Set up your baby before this large and sturdy baby-safe mirror with multiple features, including an animal with different textures.

Let your baby engage with their own reflection and also with the animal playing peek-a-boo over the side.

Bring the teether at the back to your baby's grasp and mouth so they will learn to access it themselves.

Shake the hidden ball, to create a surprising rattling effect and engage your baby in the sounds.

Use the large alligator clip to easily connect the mirror to the crib or to the stroller – or stand it upright on the floor and encourage tummy time development.

Show your baby how to shake and explore the tactile features that promote sensory development.
Good to Know
Safety first
All toy parts are made and sized for safe playing and teething. And this special first mirror is made to be baby-safe.
Sensory Layers
This toy targets both visual and tactile sensory pathways at once, and that simultaneous activation strengthens the larger developmental process.
Versatility
This toy will grow along with your baby, serving multiple purposes through multiple stages as your baby eventually moves into a growing sense of self awareness and understanding that their reflection represents them.
FAQ
Where can I attach the mirror to?

The mirror is multifunctional and can be attached to the crib or the gym. It has a large alligator clip for easy connection to the crib or to strollers and it can also be used for tummy time as it stands upright on the floor. Please note that when used in the crib, the distance between the mirror bottom and the mattress should be at least 7 inches (17.78 cm).

Are mirrors safe to for babies to play with?

My First Mirror Friend is baby-safe and designed for babies to grasp, shake, and explore.
Can I use it for tummy time?

Yes. My First Mirror Friend stands upright on the floor or mat and is designed to be used for tummy time, encouraging the baby to follow along, lift their head, and reach out.

What is the date code and where can I find it on the product?

The Yookidoo date code number helps us track the production date of the product. The date code of the Yookidoo My First Mirror Friend is on the product's sewing label. It is a 5-digit number and ends with letters.