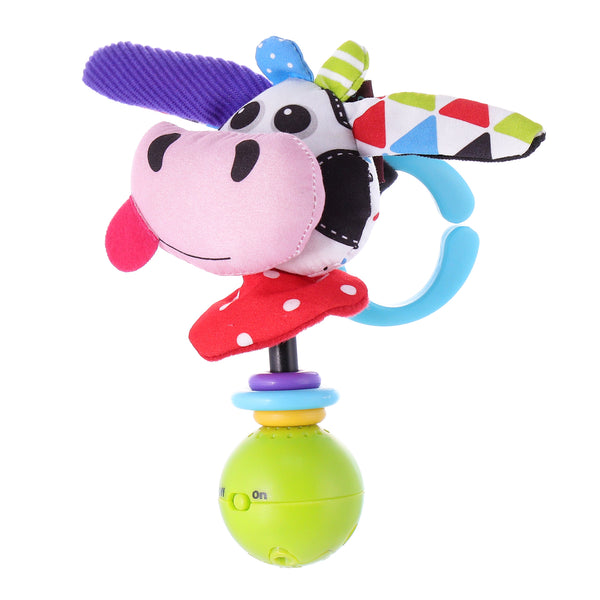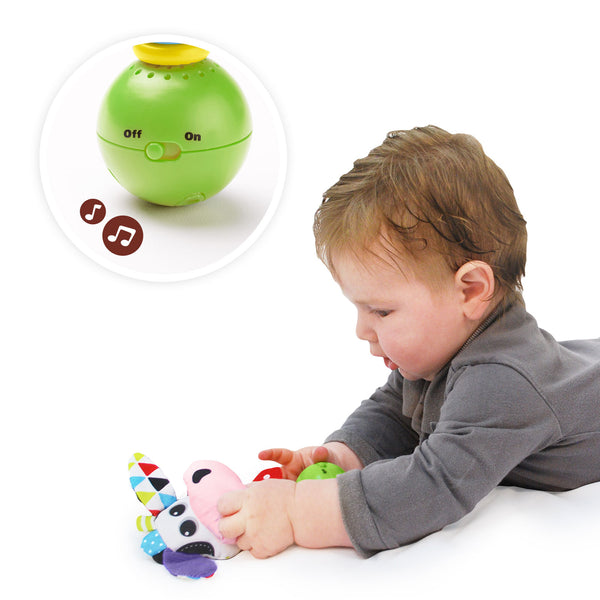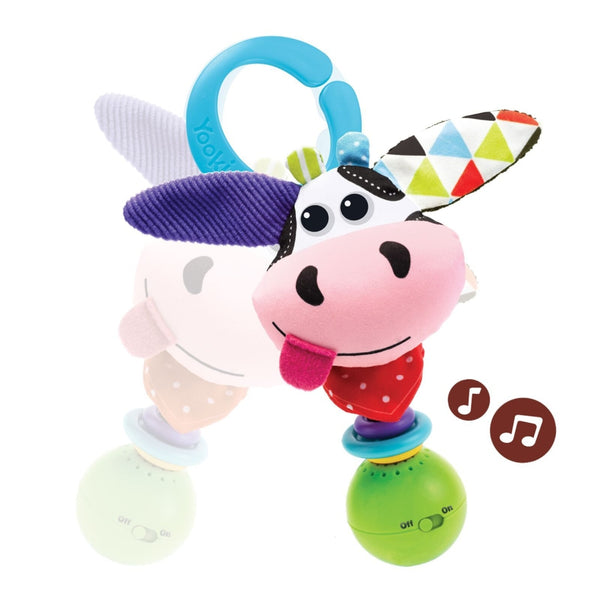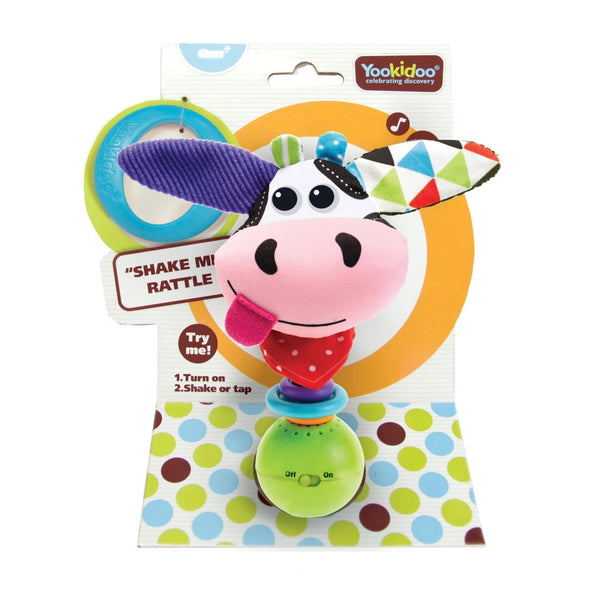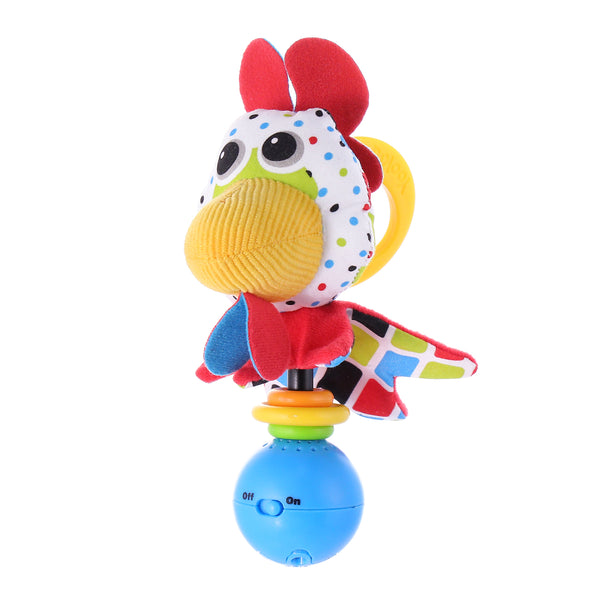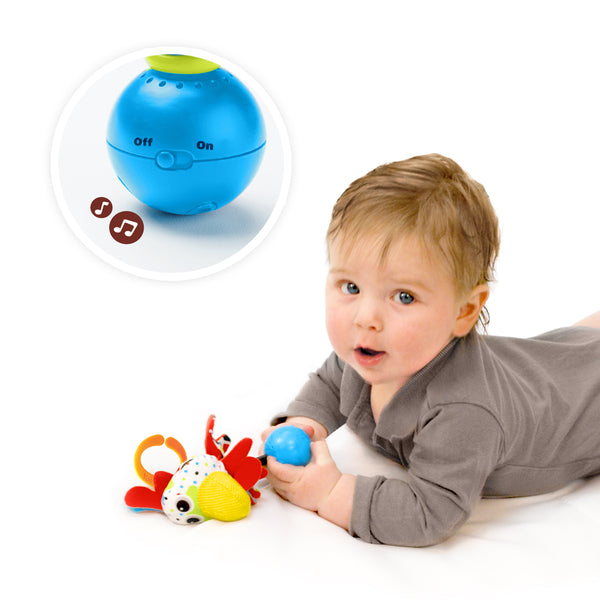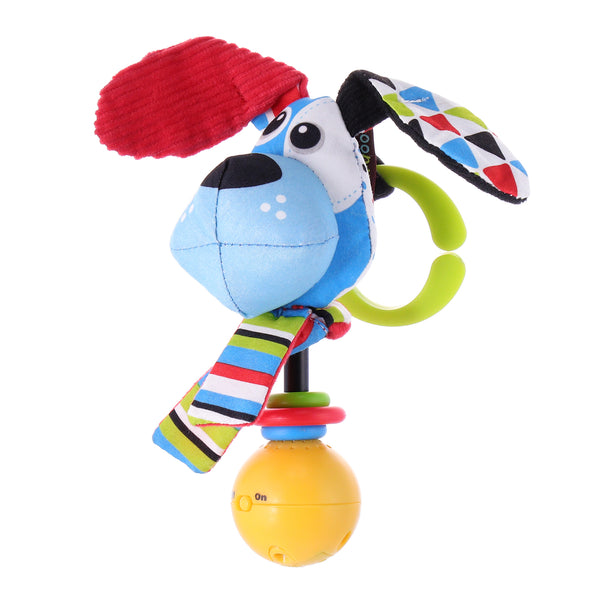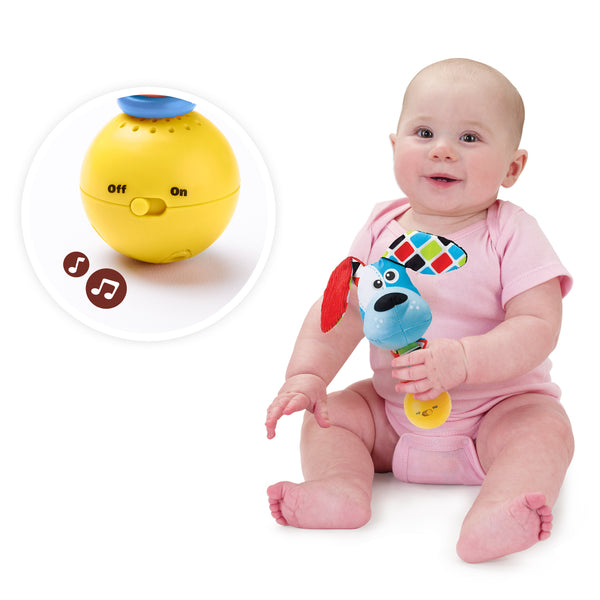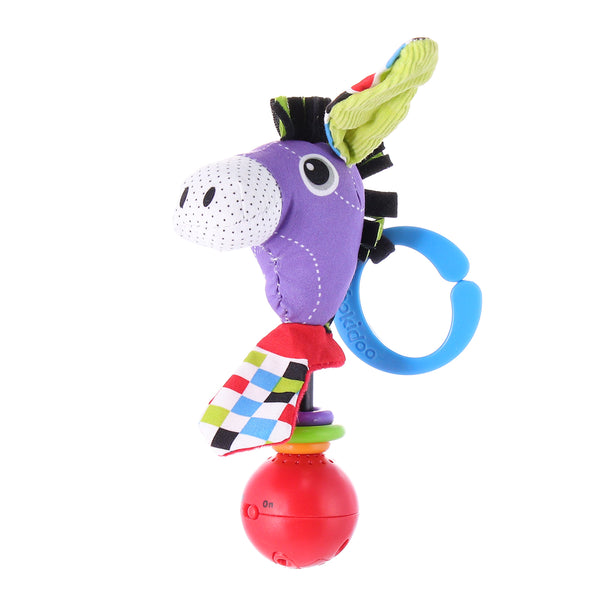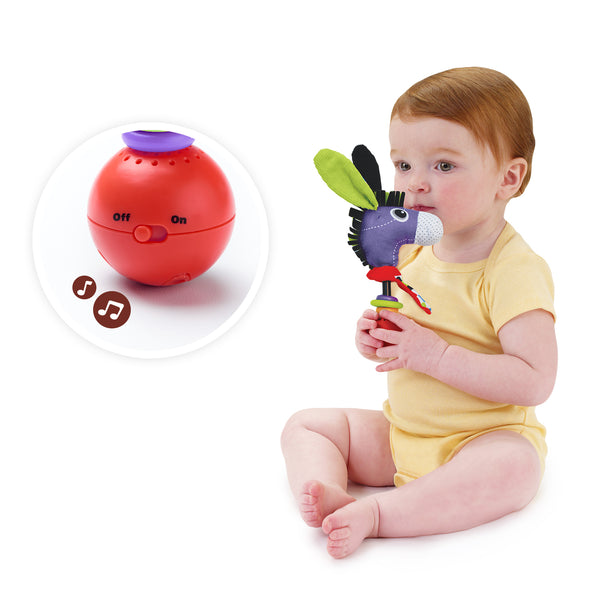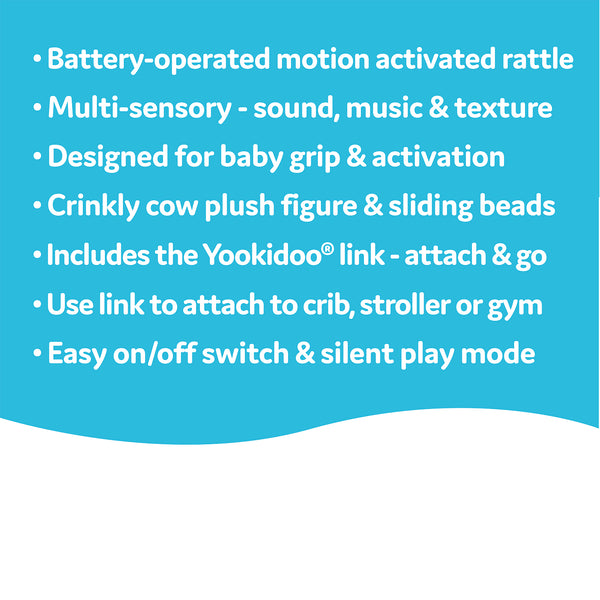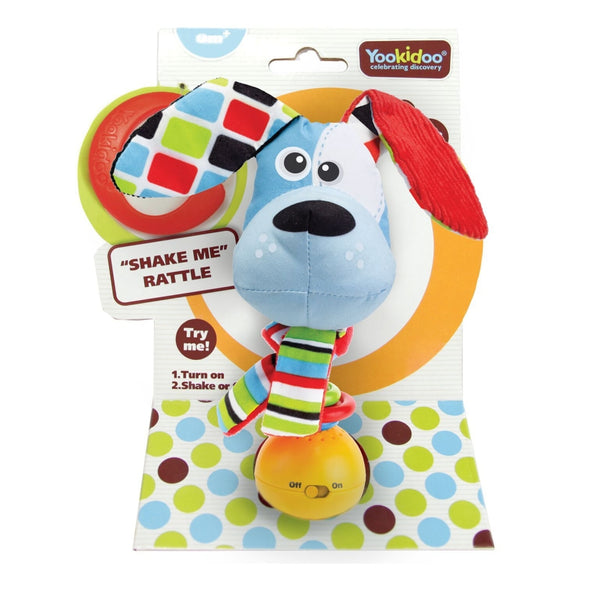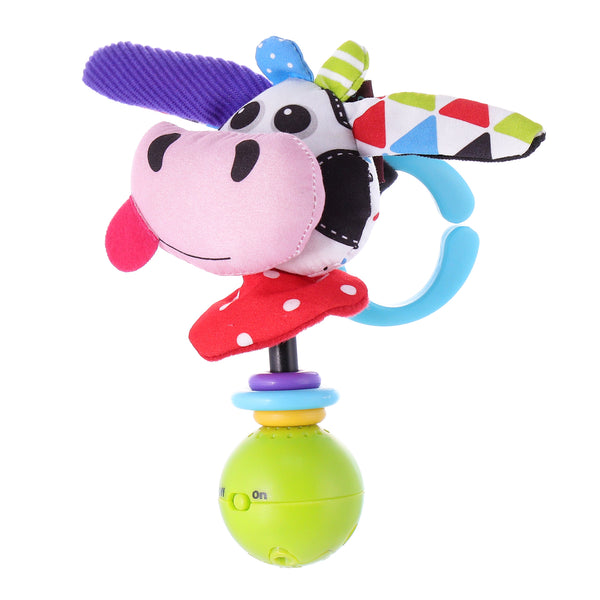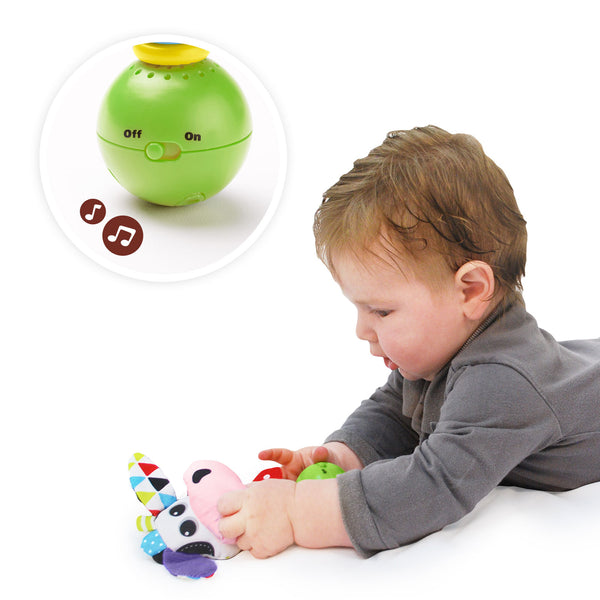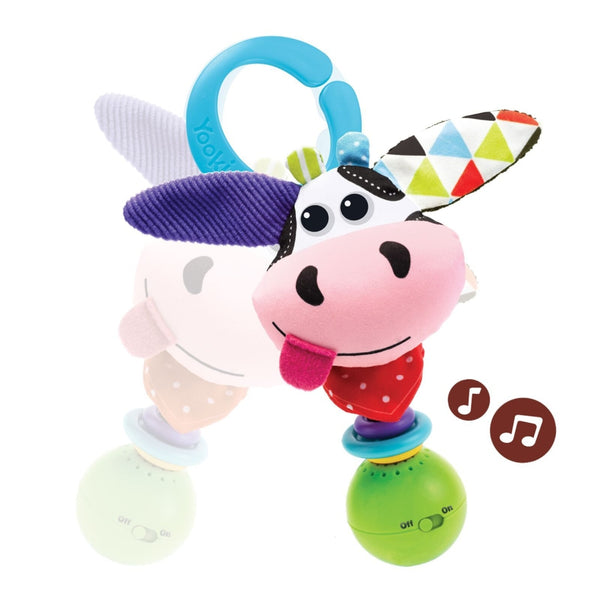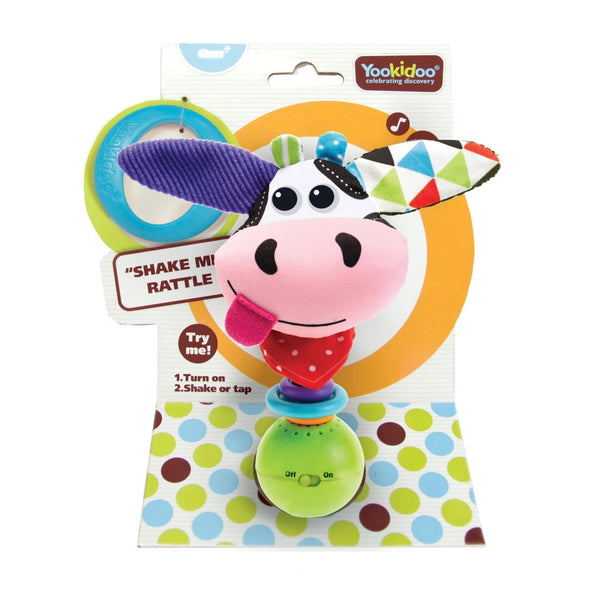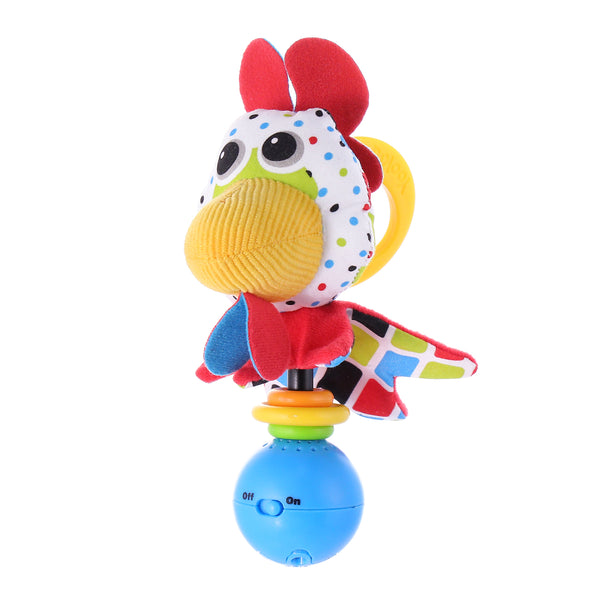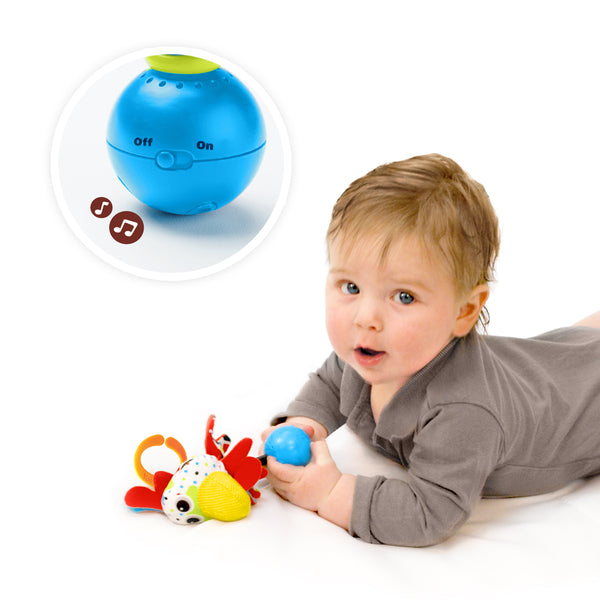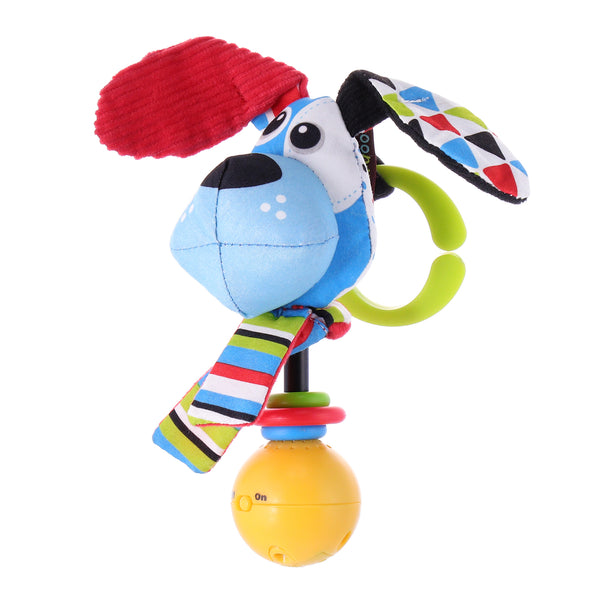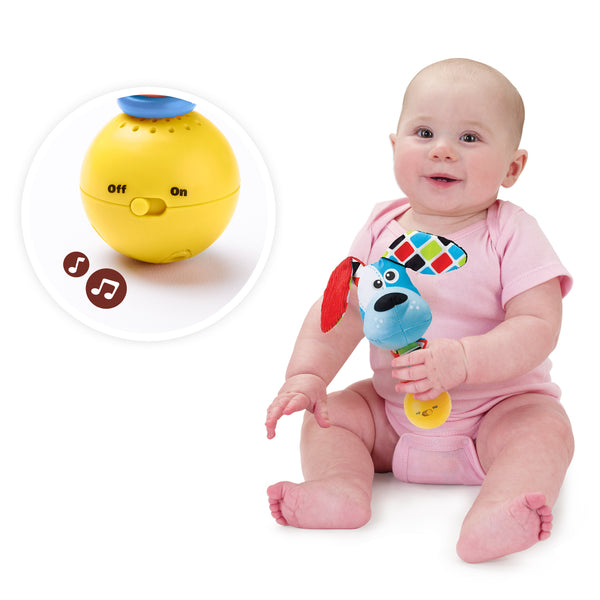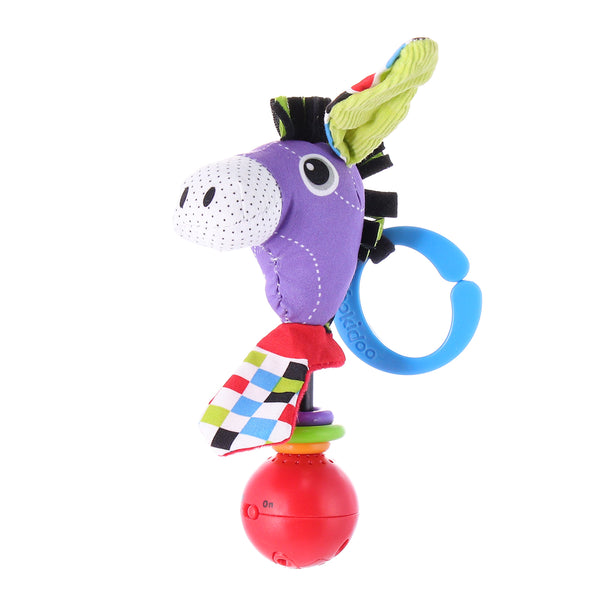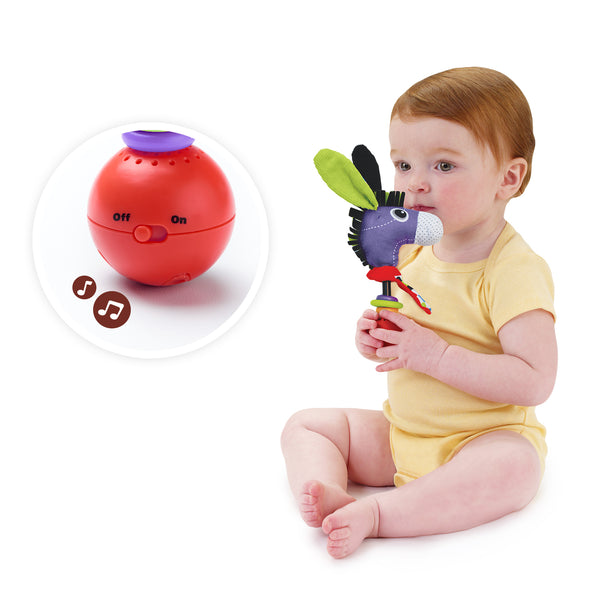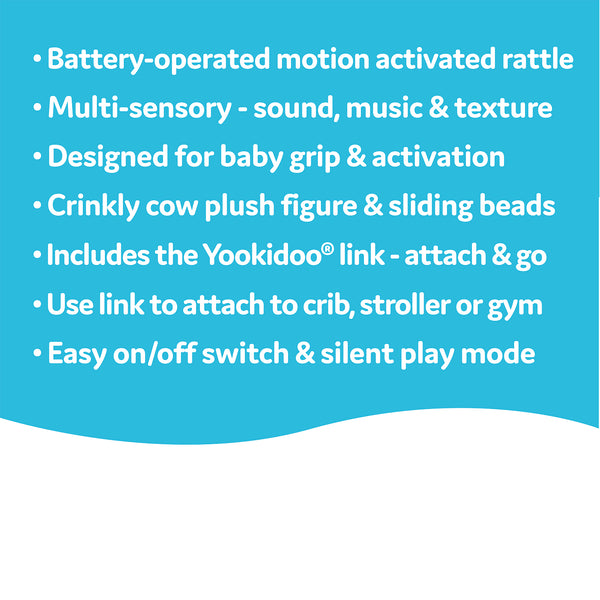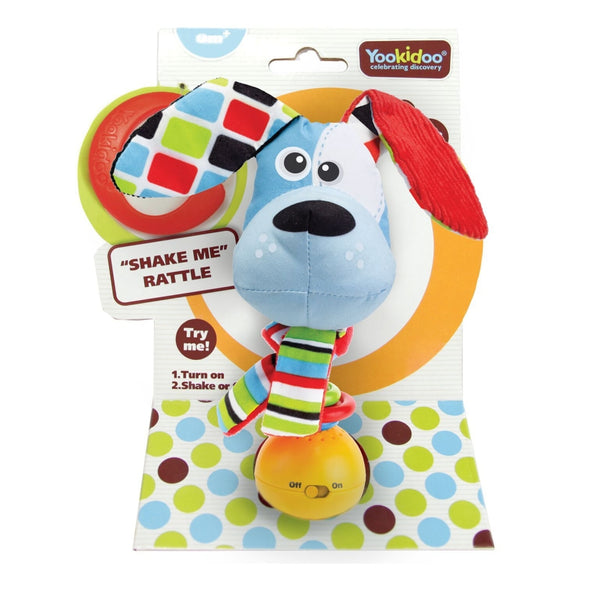 Video
The farm comes alive with this motion-activated funny, sunny, easy-to-grip rattle. Be it a dog baby rattle, a donkey rattle, a cow rattle or rooster rattle- its animal sounds and folksy music, plus beads, textures, and crinkly parts – make every day a fun day on the farm for baby. Invite the other farm friends along, too!
Shake to start the battery-operated, motion-activated sounds and music of the rattle which will develop your baby's auditory skills.

Show your baby how to grab the easy-to-grip handle, especially designed for tiny hands and budding motor skills.

Model for baby how to engage the multiple textures, crinkly parts, and colorful sliding beads – and enhance their tactile and visual stimulation.

Use the Yookidoo® Fun Link to attach the rattle to almost anything, including a stroller or gym, and encourage batting and kicking which activates the rattle and in return encourages more kicking and batting

Employ the on/off button – for silent play and storage.
Good to Know
Safety first
All toy parts are made and sized for safe playing and teething.
Take-Along
This toy can be easily transported to different places and attached to various surfaces.
Curated Music
This toy has animal sounds and also baby-friendly music especially adapted for your baby's stage.
FAQ
Does the "Shake Me" Rattle come with batteries?

The Shake Me Rattle includes three complimentary demo LR44 (coin) batteries. You will likely need fresh batteries after you begin use.

What type of batteries are used in this product?

The Shake Me Rattle operates using 3 X LR44 (coin) batteries. WARNNING: don't use rechargeable batteries for this product.

How do I change the batteries?

To change the batteries, unscrew the battery compartment cover on the underside of the ball) with a cross head screwdriver and insert 3 X LR44 1.5V (AG13) batteries, ensuring correct polarity. Replace the battery cover and screw tight. Attention: Please remove batteries when the toy is not in use for long periods.
Can I wash the "Shake Me" Rattle?

The Shake Me Rattle, including electrical parts, can only be wiped clean with a damp cloth.

What is the Yookidoo date code number and where can I find it?

The Yookidoo date code number helps us track the production date of the product. The date code of the Yookidoo "Shake Me" Rattle is on the product's sewing label. It is a 5 digit number and ends with letters.

Troubleshoot:
The rattle does not make a sound. What should I do?

1. Turn the rattle Off and then On again a few times.
2. Tap the rattle against your hand gently.
3. Change batteries.
4. Contact us.